Services for private individuals, companies and the public
INART is capable of providing a wide range of services for private clients, companies and public entities. Our knowhow, along with our interdisciplinary approach, allows us to offertargeted services according to the varying needs of each commission.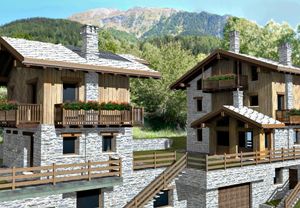 Design and construction supervision:

architectural, structural and plant engineering-New buildings- Reconstruction- "House plan" extensions- Infrastructure

Project verification

activities for projects up to € 20.000.000 (in possession of the requirements set out in Art. 26, Paragraph 6b of Legislative Decree 50/2016)

Interior design

Real estate consultancy

for the management and valuation of building heritage

Energy requalification of buildings

: energy performance certificates (A.P.E.), energy audits and technical reports on energy consumption containment (Law 10/91)

Safety coordination in the design and execution phase

(Legislative Decree no. 81/08)

Cadastral practices

: types of updating, stacking and variations

Asset services:

declarations of succession, estimates of value and damages, and assistance for deeds

Topography:

surveys with optical instrumentation and GPS

Fire regulations:

consultancy, design and construction supervision

Acoustics:

analysis, design and testing

Other services

: technical consultancy, requests for contributions and deductions, geological and geotechnical surveys and estimations, avalanche interference estimation, condominium regulations and calculation of millesimal quotas.
Photogallery
Valid XHTML 1.0 Strict  •  Valid CSS!  •  VisaMultimedia - Grafica | Internet | Multimedia | Video | Fotografia  •  Cloud Hosting Provider - HEXTRA