Laser scan survey with the Trimble SX10 instrument
In January 2018, INART updated its stock of measuring instruments by purchasing a TRIMBLE SX10 and the Trimble Business Center Advanced Modeler software, which joins the existing set of equipment.
INART thus became one of the first professional studios in Italy, and certainly the first in Aosta Valley, to own a Trimble SX10. It is a new concept and high-precision instrument, which combines typical features of electro-optical total stations with those of laserscanners and more advanced photographic and photogrammetric features, in ways that are particularly well suited to our operating environment and our territory.
With this new appliance it is possible to obtain better-defined and more precise models of reality, thus expanding the possibilities of acting in difficult conditions,
An example of relief created withthe new technologies for the Palleusieux Hamlet - Municipality ofPré-Saint-Didier.
Detailed survey of the publicroads and pedestrian crossings of the hamlet, carried out in summer 2018, withmixed technique: satellite (GNSS) for the general framework, electro-opticalfor polygon and reference points, laser andphotographic scanning for the detailrelief.
Tools used: GNSS SpectraPrecision ProMark 800; Trimble SX10 scanning station; Trimble Business CenterAdvanced Modeler, and SierraSoftTopko-ProSt software.Some numbers:93 electro-opticalinstrument stations, about 100 geo referenced photographic panoramas, consistingof over 2200 photographs, about 400 million scan points and over 2700 pointslisted on planimetry.
Trimble R10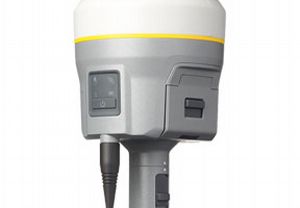 INART Studio has expanded itstechnological equipment by purchasing the latest instrument available on themarket, the TRIMBLE R10.Accuracy, speed in theexecution of the service and the possibility of capturing points otherwiseinaccessible to other detection systems are the highlights of this highly technologicalmachine.
A satellite instrument with672 channels (a world record), which supports signals from all constellationsof GNSS satellites (including those in forecast), both global and regional. Itcan use all existing correction and accuracy enhancement systems, including theCenterPoint® RTX (Trimble exclusive).
The Trimble R10 acquires upto 20 positions per second, with accuracies of up to 3mm, and has the mostadvanced systems available today for measuring in difficult situations.